The Canine's Voice daycare and boarding services are based out of Sabrielle's Fairview, Hayward home. 
Daycare and boarding dogs enjoy 1-2 walks, lots of play time with humans and other dogs, indoor and outdoor play areas, and receive positive training to continue your dog on the path of good behavior during their stay.
We accept dogs who are fearful and/or reactive. These dogs can be kept separate and handled individually or can come in for board and train to work on any issues. We try to keep dogs below a point of reaction to give nothing but positive experiences.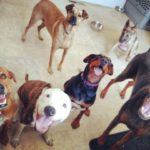 Pricing:
Behavior modification-
Evaluation without session: $75 + travel as needed
Evaluation with session: $175 + travel as needed ($75+$100)
Behavior modification after evaluation
Pay per session $110*
Packages
4 for $400* ($100 each)
6 for $540* ($90 each)
8 for $640* ($80 each)
10 for $700* ($70 each)
*+ travel as needed
Basics and manners
Pay per session $80*
Packages
4 for $280* ($70 each)
6 for $390* ($65 each)
8 for $480* ($60 each)
*+ travel as needed
Dog reactivity group class 2-3 dogs/class 1 hour $60/dog 1 dog/handler
Skype sessions $65, pay via Paypal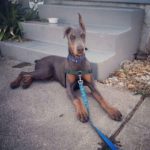 Board and train:
$1500 for two weeks (14 days), includes evaluation before and private session after
Short term board and train available on case by case basis. $110-150/ day.
Daycare
$40
+ $20 for second dog
Daycare packages available for a base price of $30 + $15 for second dog
Boarding
overnight $60
+$30 for second dog
+$25/day for dogs with human reactivity
Travel is calculated from the point the trainer leaves prior to the session, not from Hayward necessarily.